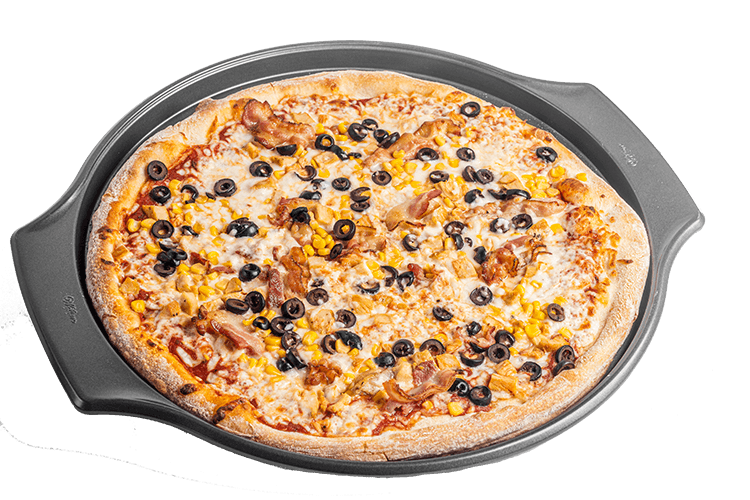 Looking for a pizza experience that's out of this world?
Look no further than Delirio Pizzas! Our eclectic collection of pizzas is not only delicious, it's downright amazing. From classic favorites to creative concoctions, our menu has something for everyone.
From savory salami to spicy pepperoni, the Italian sub is a meat-lover's dream come true. Topped off with tangy provolone cheese, crisp lettuce, juicy tomatoes, and a drizzle of zesty Italian dressing, this sandwich is a symphony of flavors that will leave you wanting more.
Indulge in a hot, gooey pizza loaded with your favorite toppings from a simple cheese pizza to a delicious Delirio Supreme and experience for yourself the mouth-watering, irresistible flavor that has made pizza a beloved classic for generations.
There's nothing quite like a piping hot baked pasta dish fresh out of the oven and packed with flavor.
From classic lasagna to creamy baked ziti, Delirio Pizza offer endless possibilities for customization, allowing you to create a meal that's perfectly suited to your tastes.
Conveniently located at 1764 W 5400 S, Taylorsville, UT 84129, Delirio Pizzas offers pickup and delivery options to make enjoying our delicious pies as easy as possible. Whether you're in the mood for a classic pepperoni pizza or want to try something a little more daring, like our signature Delirio Supreme pizza with Pepperoni, sausage, mushrooms, onions, bell peppers, ham and more, we've got you covered.
PIZZA THAT DELIGHTS MORE THAN JUST YOUR TASTE BUDS
Head on over to Delirio Pizzas today. With our convenient pickup and delivery options, it's never been easier to enjoy a delicious, mouth-watering pizza from the comfort of your own home.